Department of Electric and Power
Department of Electric and Power
Contact Information
Phone-Office
505-552-5131
Phone-Billing
505-552-5182
Mailing Address
PO Box 330, Acoma, NM 87034
Physical Address-Office
27A Pinsbaari Drive, Acoma, NM 87034
Office Hours
Monday – Friday
8:00 AM – 4:30 PM
Electric and Power Staff
Lorenzo Chiquito, Superintendent
Joel Romero, Apprentice Journeyman Lineman
Adam Apodaca, Apprentice Journeyman Lineman
 Joseph Martin, Billing Technician
Drinking Water Quality Reports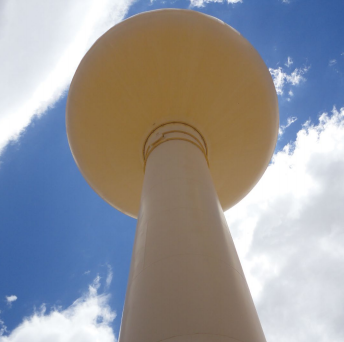 Water Quality Reports
These reports are intended to provide important information about Acoma's drinking water and the efforts made by the Acoma Water & Wastewater Department to provide safe drinking water.
Department of Electric and Power
Mission Statement
The Pueblo of Acoma Utility Authority Water & Wastewaster Department is committed to provide safe and reliable utility services to the community at an affordable cost, while promoting conservation and efficiency to ensure that the future generation of the Pueblo of Acoma will inherit a self-sustaining system that protects cultural resources and quality of life.
Water/Wastewater Department Brochure
The Pueblo of Acoma Water & Wastewater Department is committed to provided exceptional water & wastewater services to the Pueblo and neighboring communities. We offer a wide variety of services including rotor rooters, septic system servicing, new water and sewer connections, inspection services, repairs, etc…
Utility and Solid Waste Services Tariff
The purpose of the tariff is to define customer services and obligations related to the provisions of utilities and solid waste services and to establish the fee schedule for receipt of such services within the Pueblo of Acoma.
Septic Tank Maintenance Tips
Taking care of your septic system isn't difficult, because modern systems function efficiently when you follow a few basic guidelines. Put these tips to use for a clean and trouble-free septic system.
IHS Drainfield Replacement Application.
Public Law 86-121 allows the Indian Health Service to assist members of federally recognized native tribes in obtaining a potable drinking water supply and a safe means of disposing of waste water for their home use, provided that funds are available, that the homes meet basic standard of living requirements (well insulated, have electricity, indoor plumbing, etc.) and that the home meet the eligibility requirements of the Indian Health Service.