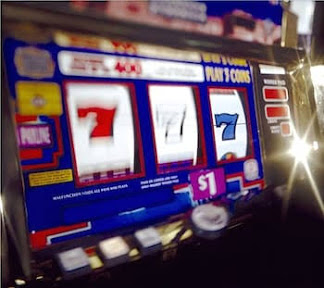 Contact Information
Phone
505-552-7535
Fax
505-552-7260
Mailing Address
PO Box 454, Acoma, NM 87034
Physical Address
7 Sky City Road, Acoma, NM 87034
Office Hours
Monday – Saturday
7:00 AM – 8:00 PM
Acoma Gaming Commission Staff
Administrative Department
Carleen Chino, Executive Director
Licensing Department
Darla Vallo, Licensing Administrator
Internal Audit Department
Scott Felipe, Internal Auditor
Compliance Department
Megan Martinez, Compliance Investigator
Jonah Chino, Compliance Investigator
Acoma Gaming Commissioners
Michael Torivio, Chairman
Douglas Patricio, Vice Chairman
Tyrone Gaisthea, Executive Secretary
Bryan Hepting, Commissioner
Darlene Valley, Commissioner
Mission Statement
The Acoma Gaming Commission is dedicated to protect the following assets of the Pueblo of Acoma: The money generated by the casino, the integrity of gaming, tribal sovereignty as it relates to gaming, and the health and safety of casino patrons and employees.
Introduction
The Acoma Gaming Commission (AGC) was established by the Acoma Tribal Council in 1994.  AGC is a separate and unique agency of the tribal government responsible for regulating gaming activity held on the Pueblo of Acoma lands.  The AGC has primary responsibility to ensure all gaming activity is conducted fairly and honestly by both the gaming operation and the player.  AGC also assures the public trust and confidence in the credibility and integrity of gaming at the Pueblo of Acoma.  Three individuals are appointed by the Governor with the approval of Tribal Council to serve as Gaming Commissioners.  The Commissioners report to the Governor and Tribal Council.  The Commission hires an Executive Director to administer its daily operational duties and responsibilities under the Tribal Gaming Ordinance and is comprised of three (3) departments which are under the supervision of the Executive Director.  These departments are Licensing, Compliance and Internal Audit.
Why Do We Regulate?
To protect the assets fo the Pueblo of Acoma as they relate to gaming.
To protect the internal control system-which ensures the accountability of funds and prevents theft and fraud.
To ensure the integrity- the reputation as perceived by patrons, the public, politicians and the press.
To protect sovereignty-to limit the presence of Federal and State regulators by doing a good job.
To enforce health and safety-to protect the health and safety of patrons and employees.
How Do We Regulate?
Tribal Gaming Ordinance
The Gaming Ordinance grants AGC the authority to the following:
General authority that outlines gaming responsibilities
Promulgate new regulations
Amend existing regulations or internal controls
Conduct disciplinary proceedings, patron disputes and appeals
Conduct annual audits and testing of various gaming areas to ensure compliance with tribal internal controls
Gaming Regulations
Establishes licensing qualifications
Application procedures
Method of operation for the gaming establishment
Accounting regulations
Establishes procedures for casino departments, casino games and slot machines
Emergency preparedness
Health and safety
Tribal Internal Controls Standards (TICS)
Established to be more stringetn and extensive than the federal minimum internal control standards
Assures the assets of the casino are safeguarded
Assures the financial records of the casino are accurate and reliable
Assures the transactions of the casino are performed in accordance with the minimum internal control standards
Assures only authorized personnel have access to assets
Assures the functions, duties and responsibilities are appropriately segregated