Contact Information
Phone
505-552-6671 x 226
Work Cell
505-934-2144
Email
l.judd@haakuca.org
Physical Address
44 Pinsbaari Drive, Acoma, NM 87034
Mailing Address
PO Box 307, Acoma, NM 87034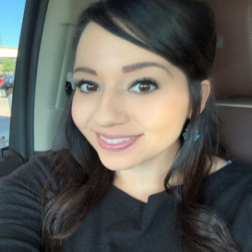 Larissa Judd
Parent Educator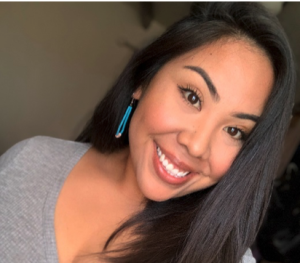 Christen Tenorio
Adult Education Teacher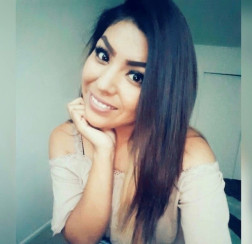 Ashley Mariano
Student Educator
Family and Child Education (FACE) Program
Mission Statement
The Mission of the Haak'u Community Academy Family and Child Education (FACE) Program is to is to strengthen families and provide quality educational and lifelong opportunities for Native American families from Early Childhood through Adult Life.
Program Goals
The overall goals of the FACE Program are to:
Support parents/primary caregiver in their role as their children's first and most influential teacher.
Strengthen family-school-community connections.
Increase participation in their child's learning and expectations for academic achievement.
Support and celebrate the unique cultural and linguistic diversity of each American Indian community served by the program.
FACE also serves K-3rd grade families at the Haak'u Community Academy, working toward supporting families in Adult Education and 1-Hour (weekly) PACT Time that takes place in the elementary school setting.
Participant Eligibility
Be a Native American Child
Comply with: Adult Education, Early Childhood Education, PACT Time and Parent Time
What is PACT Time?
FACE Parents/caregivers dedicated 1 hour everyday to interact with their children in the Center-Based FACE classroom, allowing for their child to lead. Parents/caregivers will be able to support their child's learning.
Promote family literacy
Home-Based families must be active in visits
Center-Based families must participate in FACE center-based programs
What We Offer
Free books offered monthly
Field Trips
Incentives
In Adult Education, adults work toward obtaining their goals
Home-Based FACE Services
1-hour home visits
Tracked progress of Infant milestones
ASQ Screenings
Hearing/Vision Screenings
PACT Time
Center-Based FACE Services
Center-Based FACE is located at the Haak'u Community Academy
Child 3-5 years of age, are prepared for the transition for Kindergarten.
Reflect on their culture and community
Early childhood teachers help parents in learning about their child's development
Breakfast, Lunch and Snacks are provided for FACE Center-Based children
Center-Based Adult Education
Parents/caregivers in the Adult Education classroom focus on their personal, academic, or career goals.
Gain educational training
Job training
PACT Time with Center Based Children
GED test prep