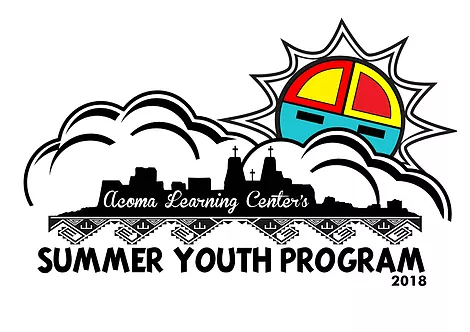 Acoma Learning Center Staff
Vacant, Learning Technician
Cherisse Garcia, Library Aide
Summer Youth Program (SYP) is an 8-week youth program that serves youth, ages 7-14.  The goal of the program is to provide community youth with a summer of educational experiences that build on their strengths, talents, and interests.
Children will experience a wide range of learning opportunities, hands-on crafts/activities, prevention programs, and interactive sessions with our participating Tribal programs.
The Acoma Learning Center established the Summer Youth Program in 2010 and has grown ever since.
Summer Youth Internship
The Acoma Learning Center welcomes all freshmen to senior high school students interested in working in various areas such as co-facilitating, leadership development, youth mentoring, program development and much more.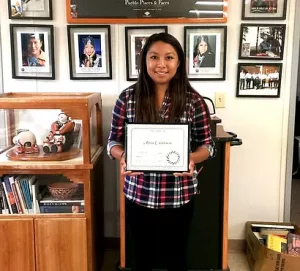 This opportunity will allow you to work with kidswhile earning work experience. If you're studying social work, child development, or aspiring to be a teacher, this position is perfect for you. Interns will start a week before and end on the last day of the program.  
Qualifications: 
Student studying education, leadership, project management, or similar area of study 

Motivated to work indoors and outdoors

Self-motivated, able to work independently and with little material resources 

Culturally respectful wants to learn more 

Curious, innovative, and quick learners 

Resilient, open-minded, and hard-working 

Creative and positive problem-solver, adaptable to challenging     environments 

Genuinely interested in community development and integrating into the community 
For more information regarding the SYP 2017 Internship program contact the Acoma Learning Center.