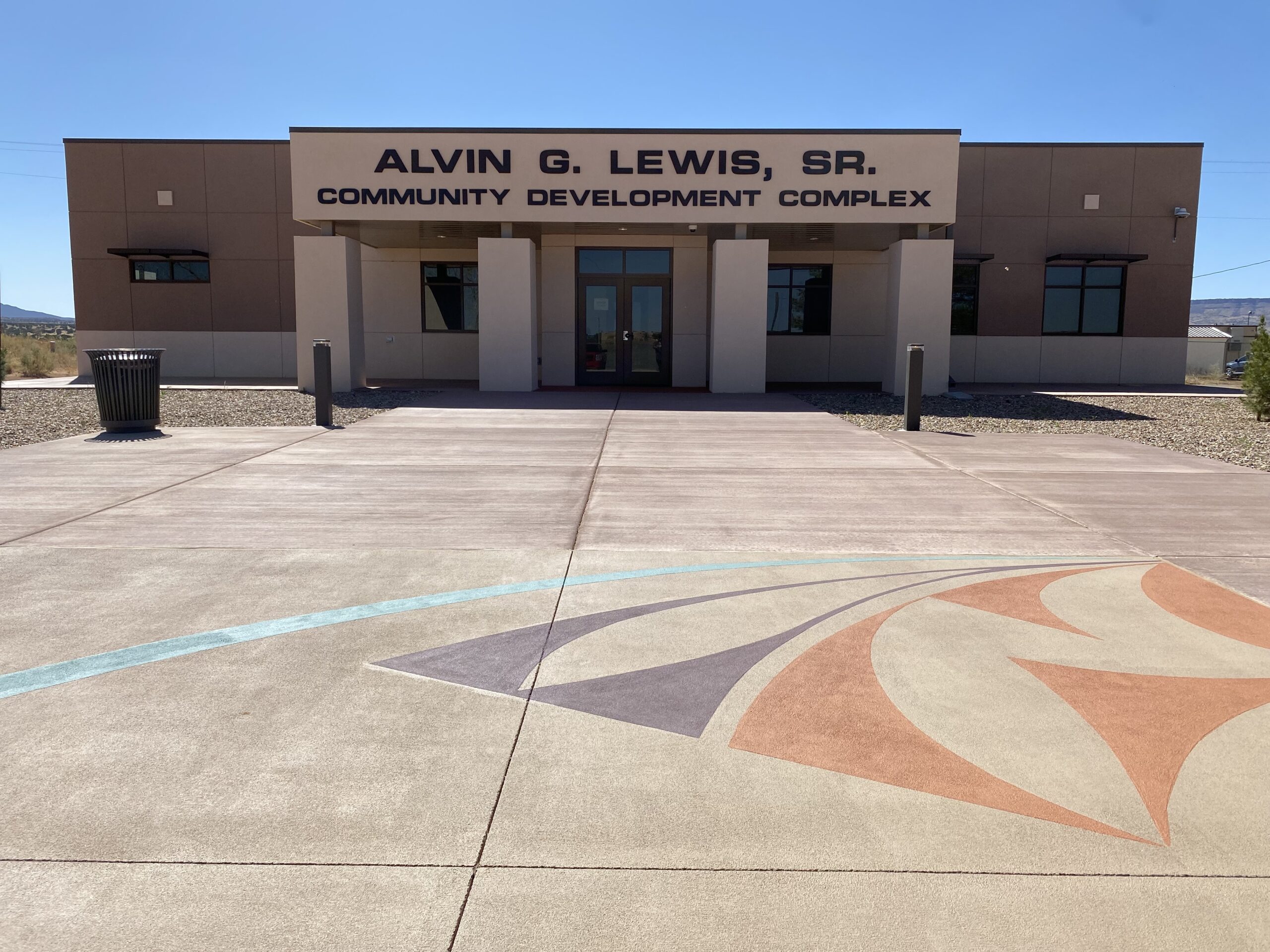 Contact Information
Phone
505-552-5190
Mailing Address
PO Box 309
Acoma, NM 87034
Physical Address
43B Pinsbaari Drive
Acoma, NM 87034
Office Hours
Monday – Friday
8:00 AM – 4:30 PM
Community Development Office (CDO)
Charles Riley, Director
x 5193
criley@poamail.org
Gaylord Siow, CDO Project Manager
x 5139
gsiow@poamail.org
Dennis Felipe, Jr., CDO Civil Engineer
x 5587
dhfelipe@poamail.org
Nadine Kowice, CDO Associate Planner
x 5588
nkowice@poamail.org
Mikalyn Romero, Project Coordinator
x 5589
mromero@poamail.org
Leland Cerno, CDO Inspector
x 5176
lcerno@poamail.org
Enrollment Department
Noreen Lowden, Enrollment Technician
505-552-5113
nlowden@poamail.org
Tribal Employment Rights Office (TERO)
Darrell Felipe, TERO Manager
505-850-8713
dlfelipe@poamail.org
U.S. Postal Service (Contract Postal Unit)
Agnes Labelle, Postmaster
505-552-5137
cpu@poamail.org
Community Development Office
The Community Development Office is made up of four components.  1) Community Development, 2) Enrollment, 3) Tribal Employee Rights, and 4) U.S. Postal Service Contract Operations.
Current Road & Bridge Projects
CEDS RFP – Open 09/11/2022 – 09/24/2022
Submission Deadline 09/30/2022, 4:00pm MST
Construction Management General Contractor CMGC Projects
Infrastructure Engineers, Inc.
Acomita Railroad Crossing CLOSED tomorrow, September 13th, 2022 from 8am to 5pm.

If the work is completed sooner, it will re-open. Please share the information with co-workers and family members who utilize this crossing.
The Haak'u Community Recreation Park areas (Track & Baseball Fields) are now OPEN!

Contact Randy Sousea – Health & Wellness Director, at 505-552-5122 for scheduling the use of baseball fields, reporting damages, etc.
Back to School Road Safety Reminders
* WATCH FOR KIDS on or near roads.
* SLOW DOWN in school zones.
* STOP for children crossing roads and bus with lights flashing.
Keep our kids safe. Call Acoma Police Department at 505-552-6601 to report unsafe driving.                                                                                        
Wishing everyone a great school year!